6.6 Ageing
Changes occur to most bonded joints during their lifetime and these changes often depend to a greater or lesser degree on the ambient conditions. For example, the internal strength of the adhesive may diminish, it may become more brittle or the adhesion to the substrate may decrease.
These changes occur to differing extents depending on the specific nature of the bonded joint (adhesive, processing and curing parameters, substrates, surface treatments, loads/stresses, etc.).
It is therefore important to understand the ageing of bonding joints so that these effects can be taken into account when deciding on the size of the bonded joint.
Ageing:
The totality of all irreversible chemical and physical processes in a material over the course of time (from DIN 50035-1).
Consequences for adhesive bonding technology:
Changes to the molecular and crystal structures in the adhesive film, adhesion zone and substrates during storage and usage. → Changes to the properties of bonded joints
Mechanical loads/stresses

External forces (static/dynamic)
Internal stresses

Physical effects

Temperature (extremes, changes)
Radiation (particularly relevant: UV)

Chemicals/media

Water/atmospheric moisture (humidity)
Organic solvents
Acids, bases
Salts
Cleaning agents
Mineral oils
…

Migration of additives/components

From the adhesive film or substrates into the surroundings
From the adhesive film or substrates into the adhesion zone
From the adhesive film into the substrates
From the substrates into the adhesive film

Biological effects
Alteration of the effectiveness of a bonded joint regarding the:

Strength
Deformation properties
Creep behaviour

Effect on the optical properties

Colour changes
Alteration of the refractive index
Chalking
Crack formation in the adhesive film and/or substrates
The various loads/stresses can influence all regions of a bonded joint:

Effect of moisture/humidity…
… on the adhesive

All known types of adhesives absorb water.
→ Swelling (volume increase)
→ Damage to the bonded joint (see hereafter)
The rate of penetration and amount of water absorbed depend, amongst other things, on the following factors:

Humidity of the surroundings
Temperature
Permeability of the substrates
Geometry of the bonded joint
Water absorption properties of the adhesive
Water acts as a plasticiser:
Weakens the physical interactions Consequence: The adhesive becomes softer and the strength of the bonded joint decreases.
This effect is almost totally reversible by drying the polymer
Destruction of chemical bonds by water (hydrolysis):
Polymer chains are readily "cleaved" due to reactions with water
Consequence: Strength loss
This is often accelerated by elevated temperature and contaminants
Any damage remains after drying!
Effect of moisture/humidity…
… on the adhesion

Water can interact with the adhesive and substrates
Weakening of physical interactions between the adhesive and substrate and consequently penetration of water into the boundary layer (infiltration)
Effect of moisture/humidity…
… on the substrates

Corrosion on metals, plasticiser effect/hydrolysis on plastics
Can result in detachment of metal oxide layers (e. g. on aluminium)
Effect of other chemical media (e. g. organic solvents, acids, salts, etc.) …
… on the adhesive

Effects very dependent on the adhesive/medium combination (e. g. swelling, onset of diss‌olution)
The resistance to acids, bases and salt solutions is generally lower than the resistance to water
Effect of other chemical media (e. g. organic solvents, acids, salts, etc.) …
… on the substrates

Plastic substrates:
Effects very dependent on the adhesive/medium combination (e. g. swelling, onset of diss‌olution)
The resistance to acids, bases and salt solutions is generally lower than the <resistance to water
Metal substrates:
Acids, bases and salts accelerate corrosion
Higher temperatures accelerate ageing.
Threshold values (→ Activation energies) are decisive, namely many processes only take place above a certain temperature.
High temperatures in combination, for example, with

atmospheric oxygen → Oxidation (e.g. combustion of the adhesive)
moisture → Destruction of bonds in the polymer

In combination with oxygen, destruction of the molecular structure of the adhesive → Embrittlement, colour changes
Reduced adhesion, in some cases total loss of adhesion
Very adhesive-dependent (polyurethanes are especially UV-sensitive)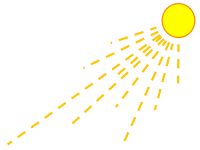 Effect of mechanical loads

Exposure to mechanical loads accelerates ageing
Moisture and other media penetrate more rapidly into the bonded joint
Beyond a certain load level: Damage (plastic deformation, cracks) and hence further facilitation of the penetration of media
Processes are very time and temperature dependent.
Material fatigue caused by dynamic loads